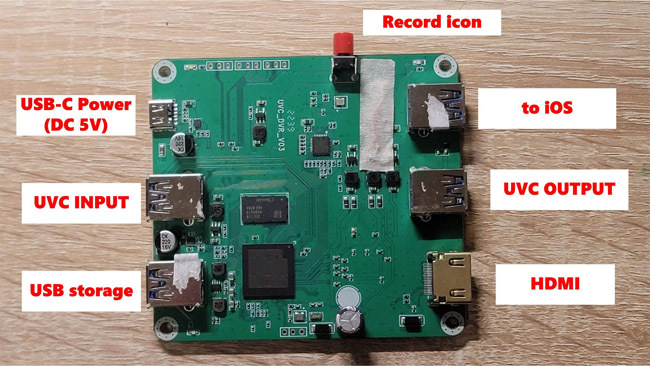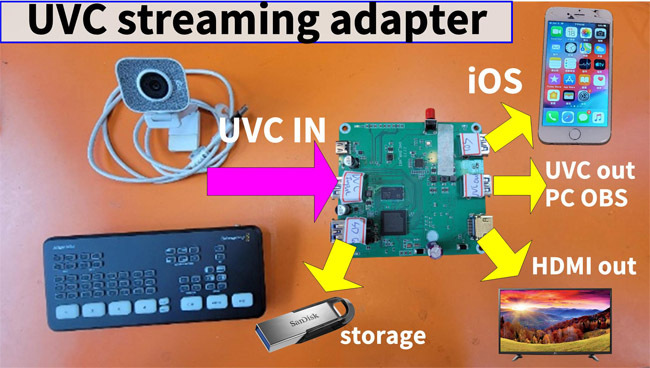 usb webcam can not work without connecting PC. 
How can it work standalone. without PC ?
We will let simple USB webcam own powerful function!!!
Turn UVC webcam into  multi-function
eg: Logitech webcam , atem mini pro usb-c output. ....
INPUT:  uvc webcam . up to 1920x1080 60fps
1. turn usb webcam into hdmi
2. USB3.0 UVC bypass output. 
4. Turn usb webcam into iOS output. 
case1: connect USB webcam 
case2: connect atem mini pro 
USB-C webam output can be hdmi output , record , usb3.0 uvc output and connect to iOS at the same time. 
for the original atem mini pro desgin, atem mini pro just UVC or record . 
it can not do uvc output and record at the same time. 
this adapter is also called magic USB-C hub adapter designed for atem mini pro.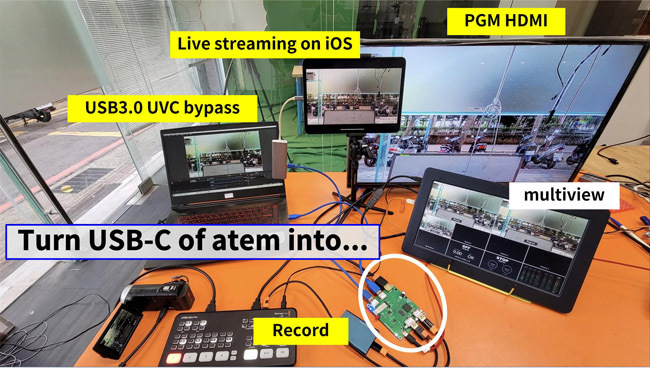 ddd