Description
<Chinese New year>
DHL is off from  20/01/23 ~ 31/01/23. start shipping on 01/02/23.
TURN TWO USB webcam into Wirless. 
You need change iP address and match your home wifi router.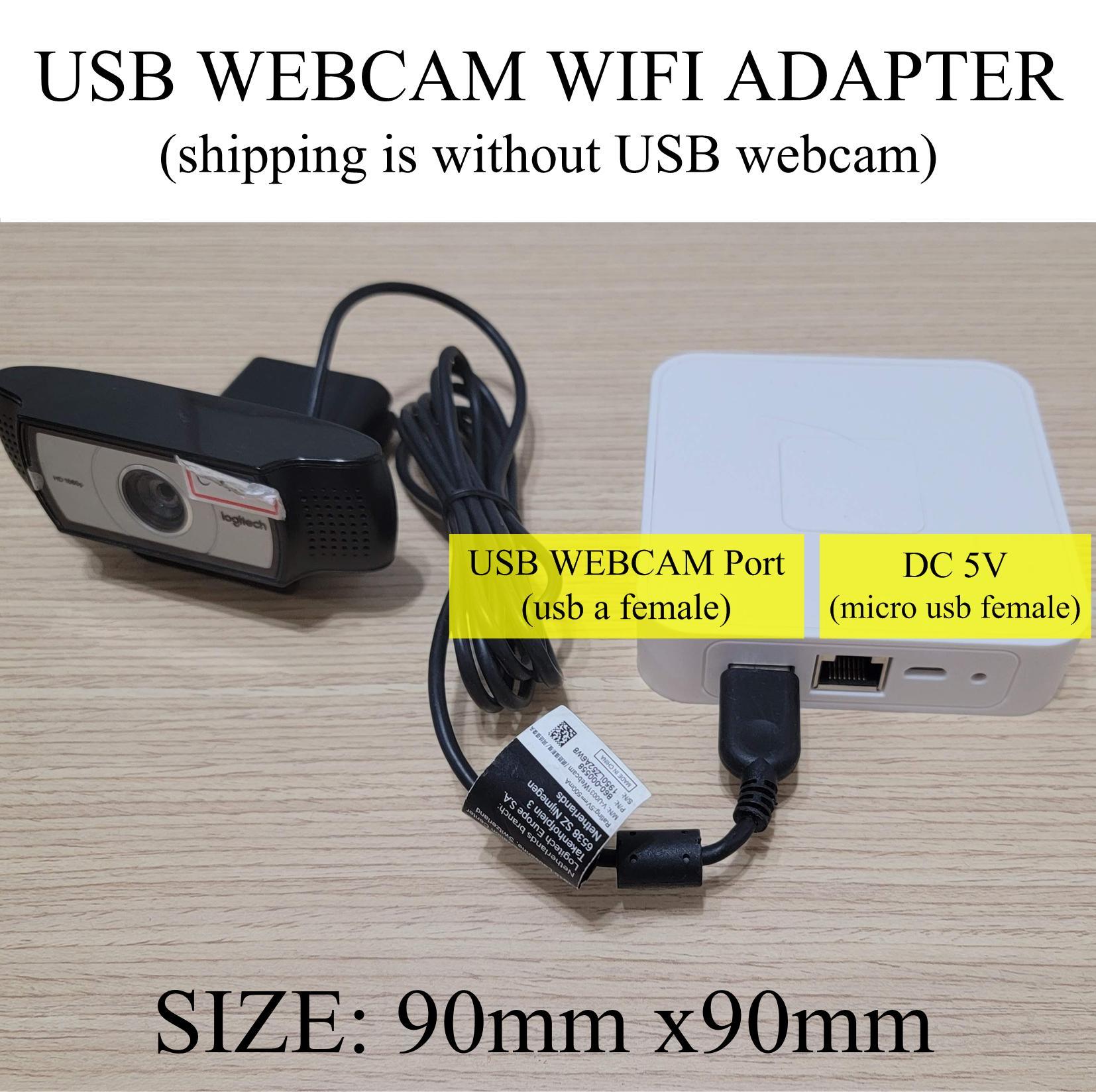 WIFI VIDEO Performance:

it is wifi connect . the video frame rate will depend on your environment

usually, it is about 10fps ~ 20fps.

USB WEBCAM to WIFI  adapter compatible :
USB MJPG UVC WEBCAM

Logitech c270, c310,c525, c92x, c93x,  c615 , brio 4k
logitech 4k pro magnetic webcam
streamcam, BCC950 ,
IPEVO V4K    , IPEVO DO-CAM
OBSBOT TINY
USB MJPG microscope

CAN NOT WORK
1. USB YUV UVC WEBCAM
(It is not good. frame rate will be lower)

2. China cheap hdmi capture card
    video is not stable. not good.


1. China cheap usb webcam
2. FEBON179 PLUS UVC hdmi CAPTURE CARD



| | |
| --- | --- |
|   |   |
| iOS SAFARI (iOS14 later) or VLC | http://10.10.1.1:8196 |
| iOS APP: ucam plus | just turn on app |
| iOS APP: MISUMI Wifi Camera | just turn on app |