Description
1. USB WEBCAM SPLITTER X 1
USB CAMERA Splitter have two function
1. turn uvc webcam into two uvc output
2. turn uvc webcam into iOS & live streaming

Turn USB-C WEBCAM OUTPUT of DJI POCKET 3 into TWO UVC output. 
This is short runs . it is not mass production.

The material cost is high!

One UVC device input and two UVC output
Turn on time: 14 sec
Two way independence physical UVC output!!!
Output uvc resolution is up to 1920x1080p !!!
USB WEBCAM splitter adapter can connect a UVC webcam and turn it be two output.
it is called  "usb webcam splitter" 
connected uvc usb webcam  to two computers at the same time!!!

1. Please put this adapter under environment temperature is below 30 °C ( < 86℉ )
   this adapter is ultra smallest.  so, it will be hot.
2.  USB WEBCAM compatitble list
   not all of usb webcam can work on this adapter.
   so far I test some usb webcam as below list
 Firmware :1.5.9 version

Product outlook :
1. PCBA module

2. With metal case:
   due to the hot issue, I add its volume.
   35mm x 65mm x95mm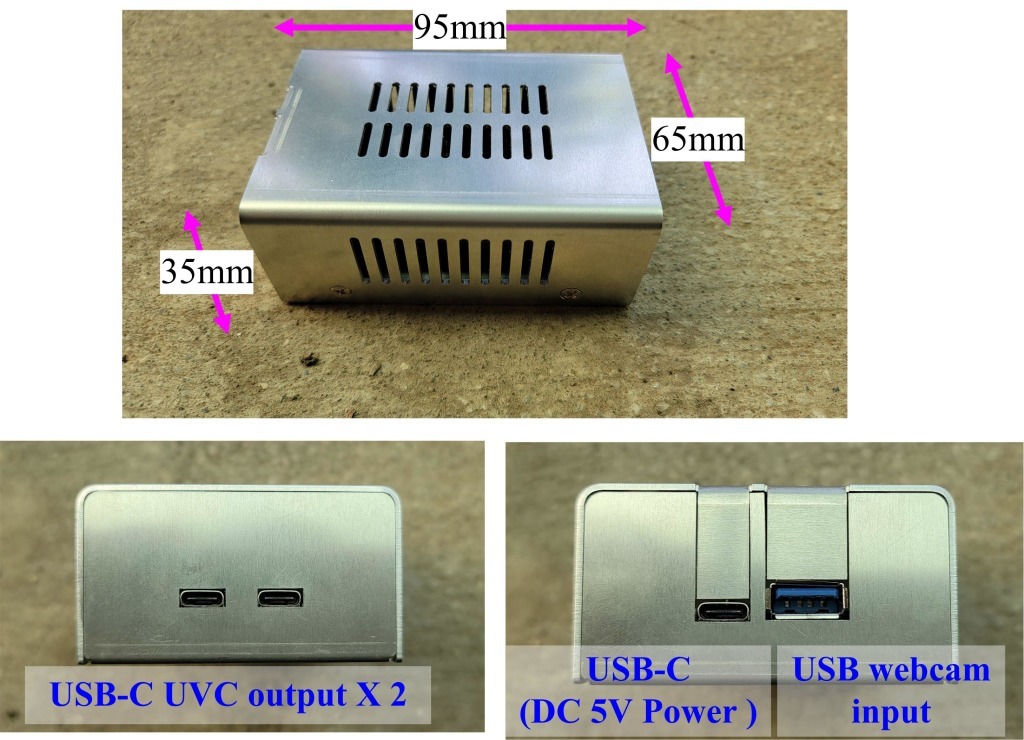 How to use :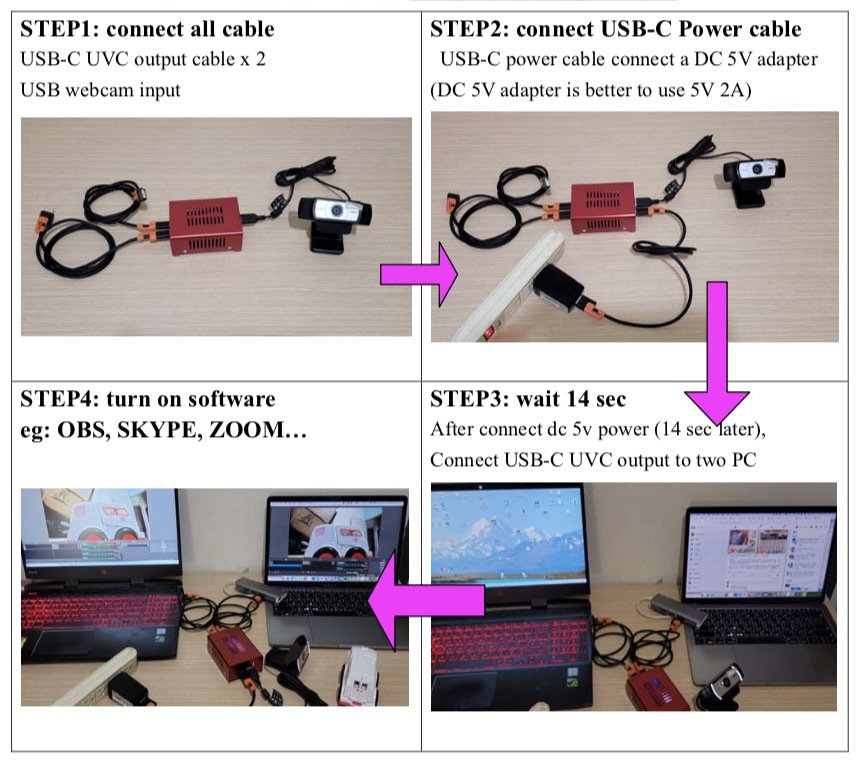 Product spec :
1. USB WEBCAM INPUT  format :
    1. 1 UVC1.1 ~UVC1.5 version
     1.2 your usb webcam need be compatitble for USB2.0 mode
     1.3 accept MJPG or YUV
     1.4 for safety, please follow my usb webcam compartible test table
2. uvc input resolution is up to 1920x1080p 30fps mjpg , 1920x1080p  yuv
3. two way uvc output resolution is up to 1920x1080p 30fps mjpg
   ( uvc resloution is 320x240, 640x420, 1280x720....1920x1080p 30fps mjpg)
3. USB webcam input resolution is independce of output uvc webcam resolution
  eg:   if usb webcam input resolution is 640x480,  it also can be output 1920x1080p
4. usb camera adapter power issue:
   4.1 without usb webcam input power, it is about 500 mA ~650mA @ 5V
   4.2 you need add a usb webcam power consumption
   4.3 Total power consumption is  as below
      power of adapter + power of usb webcam
APPLICATION:

1. USB-C of atem mini (pro) dual output
  1.1 dual live streaming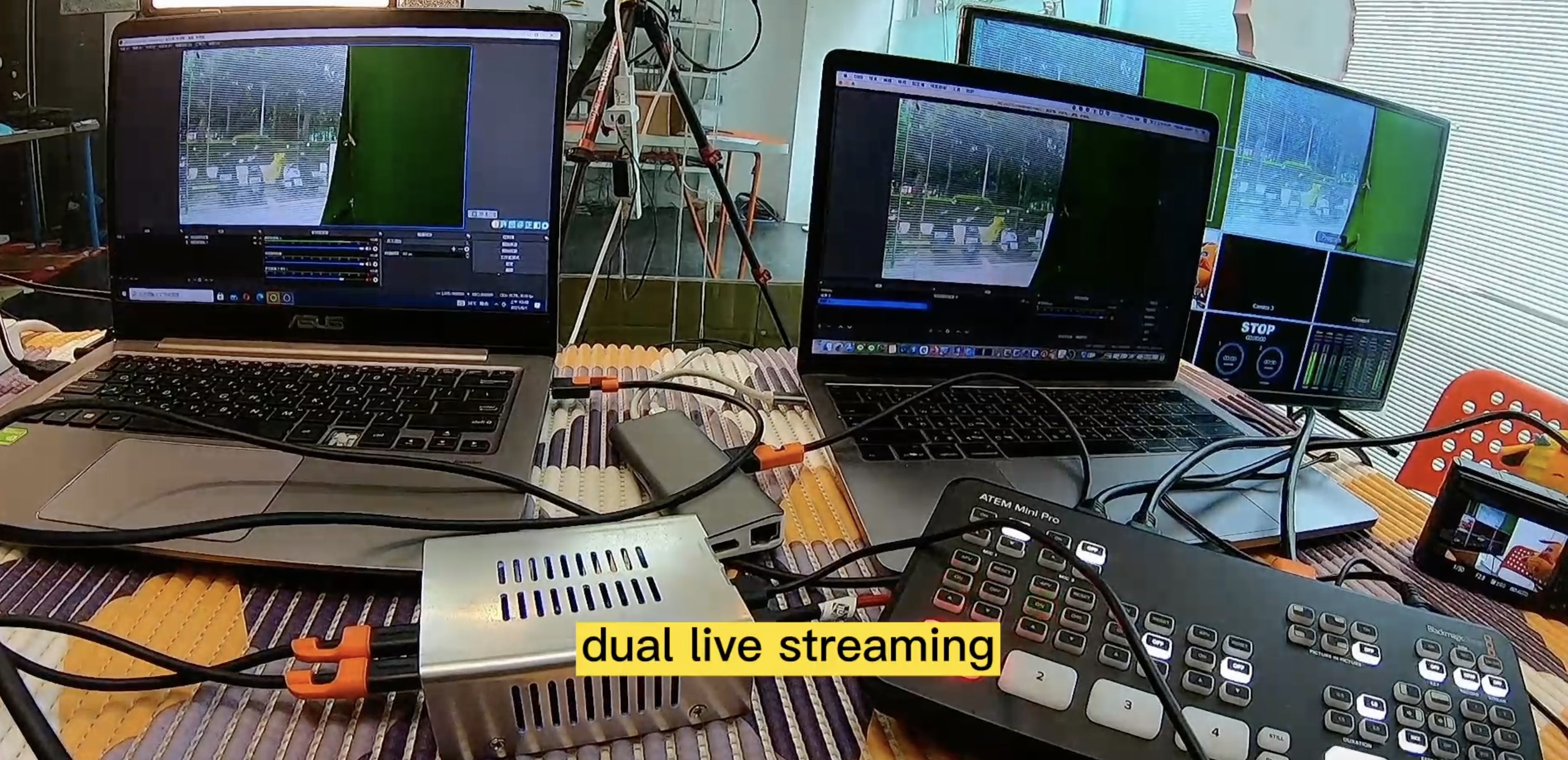 1.2 create PGM monitor by android phone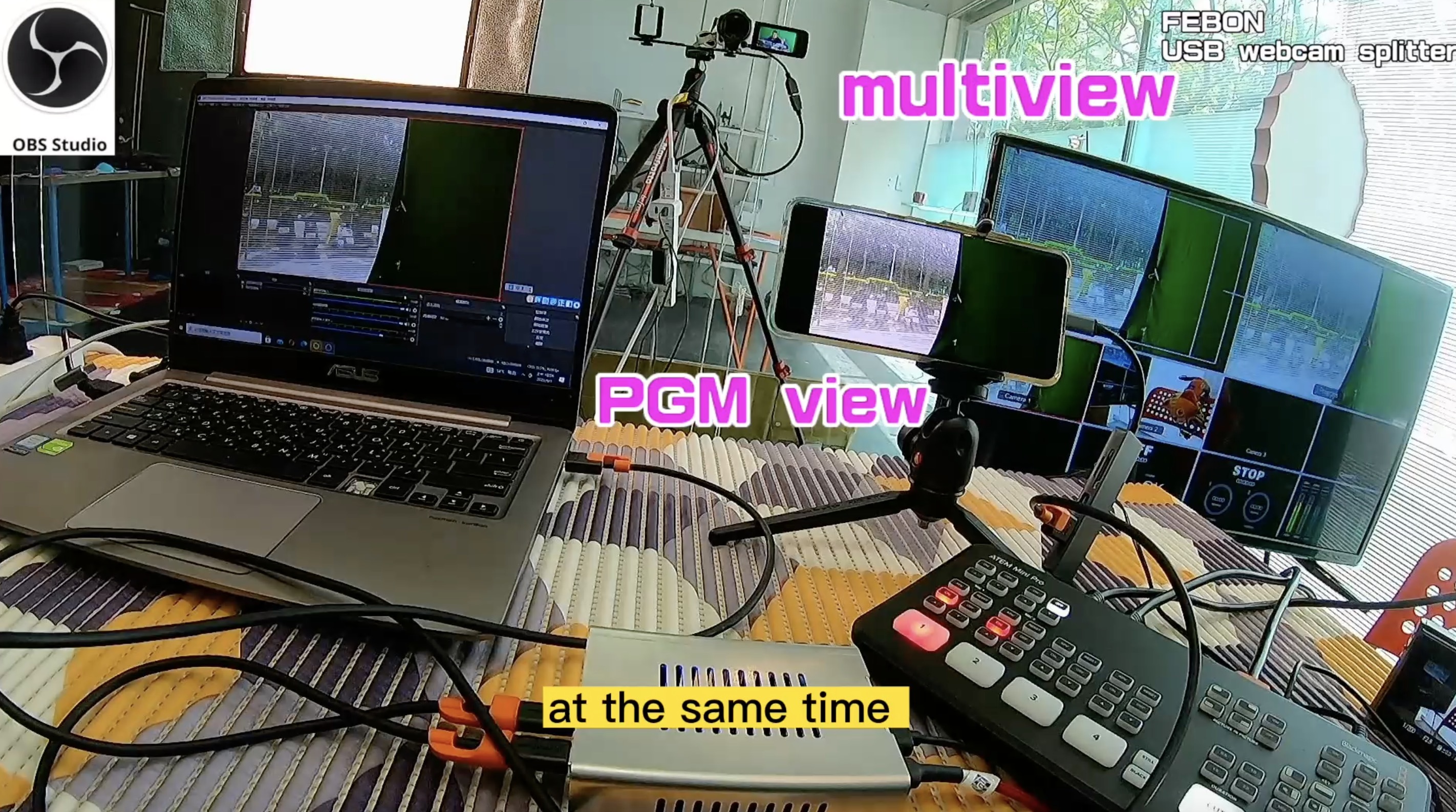 2. USB webcam

  2.1 Dual live streaming with dual OBS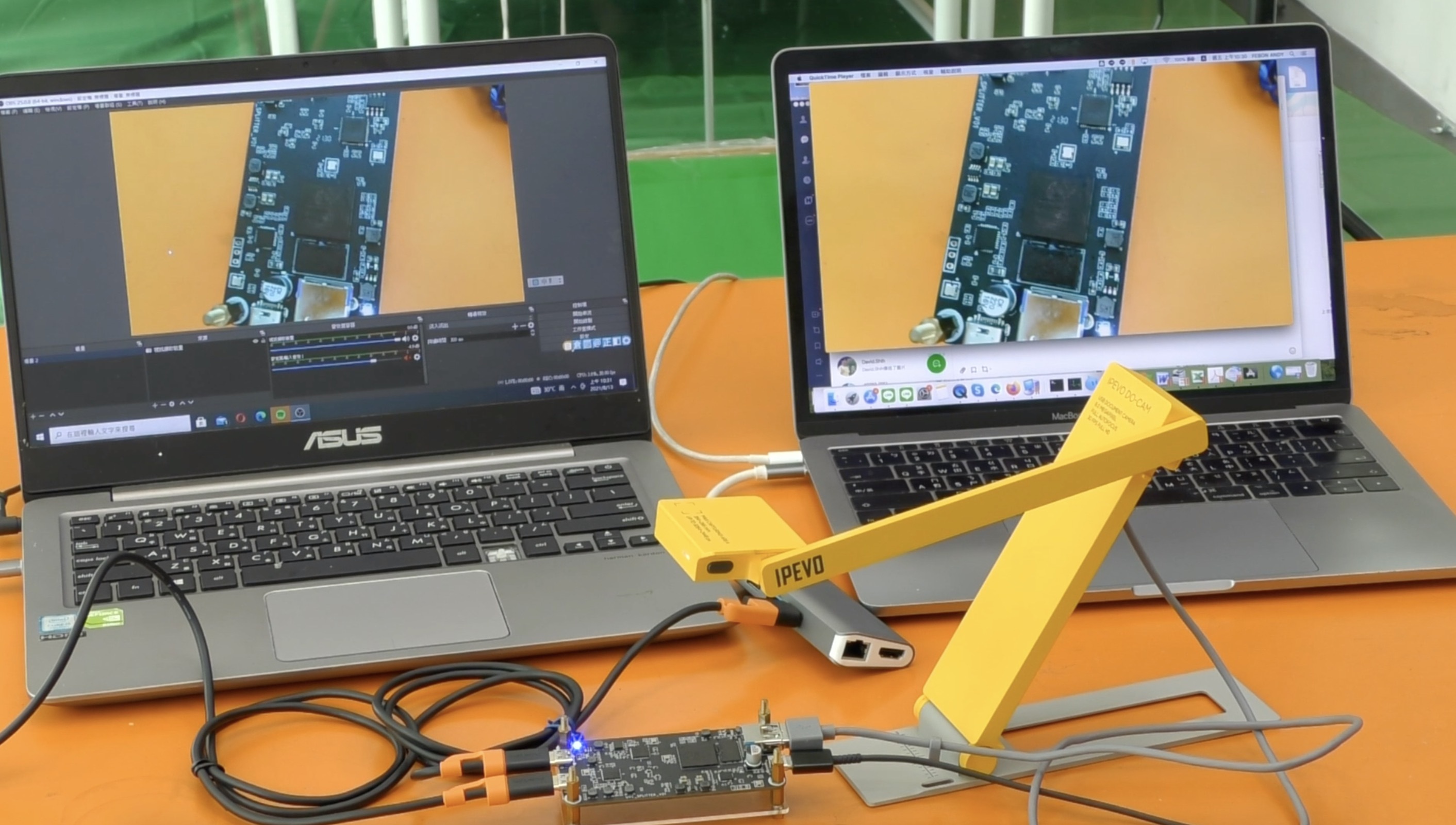 2.2  android phone as a webcam monitor