HDMI output performance is best
The link is real recored from HDMI output of adapter
https://mega.nz/file/6EJmmBpA#7meSgkitY9SEropFJ577wmIRwh8aJgA-X3StShhfzAQ

use limitation:
  1. android: above android 6 system
      iOS & iPadOS : above iOS12 ~iOS16 (Includes iOS16.4) 
--
  2. iPhone: iOS12~ iOS16 (includes iOS16.4) 
--
  3. when use andorid phone, please download app "MiraPlug" and turn on bluetooth. 
      https://www.youtube.com/watch?v=kh_ircki0k8
    For android use, you also need bluetooth to connect it,  bluetooth is for audio mirror on tv. 
--
  4. DO NOT suggest use iPadOS system. ( eg: USB-C iPAD prro)
   For first 30 sec, it will have bigger video latency than iPhone . It is not good for use. 
   After 30 sec, the video latency will be smaller. 
--
 5.  When you want to mirror Youtube to TV, please use browser "safari " to turn on Youtube
     ( It CAN NOT mirror Netflix , disney and some copyright app. it will show black video) 
    If you need play a video file on iPhone, please use this app as below link
   iOS app: 簡單播放
  https://apps.apple.com/id/app/简单播放器-强大好用的学习播放器/id1469851328?l=id
iPhone as digital signage ↓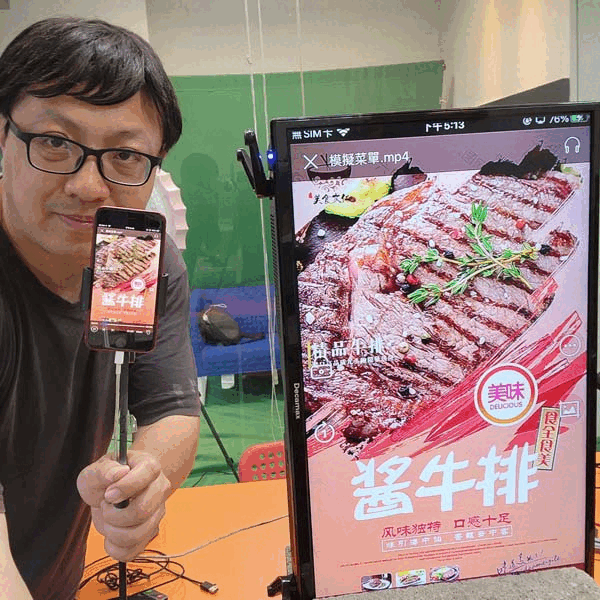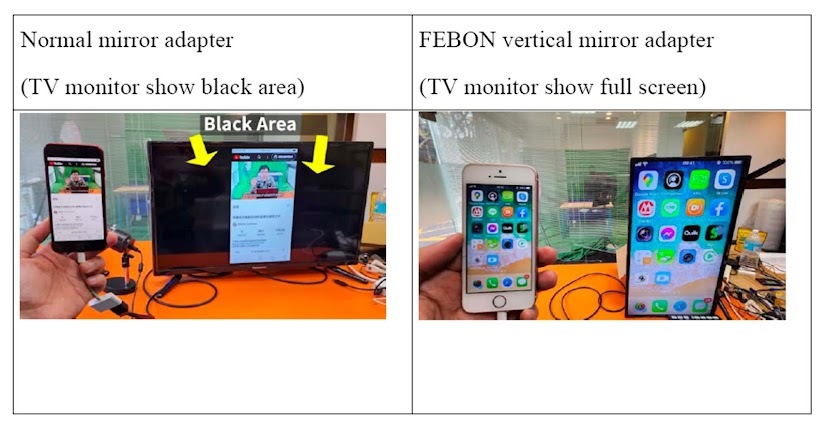 FEBON smartphone full screen mirror adapter
  The case is not the white case shown in the video demo! It uses an acrylic case!
  This is the engineering development stage of the case!
  The product's function is not affected!
  If you are concerned about the appearance of the case, please do not place an order.
  Top and bottom cover: white acrylic material.
  Three-sided walls: 10mm acrylic material.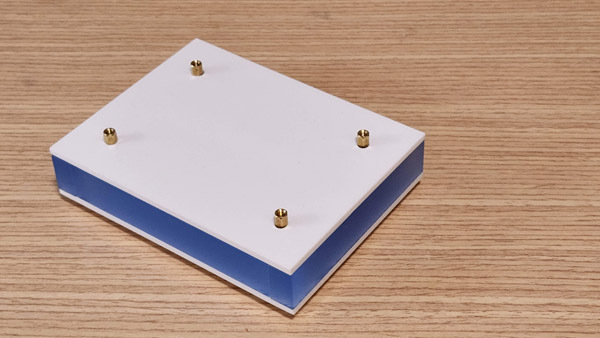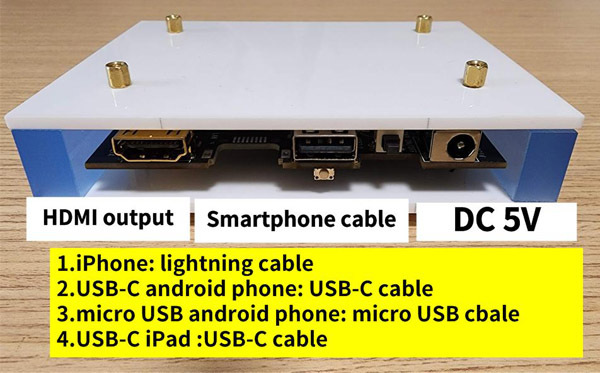 hardware key to contorl rotation 
  hotkey control rotation!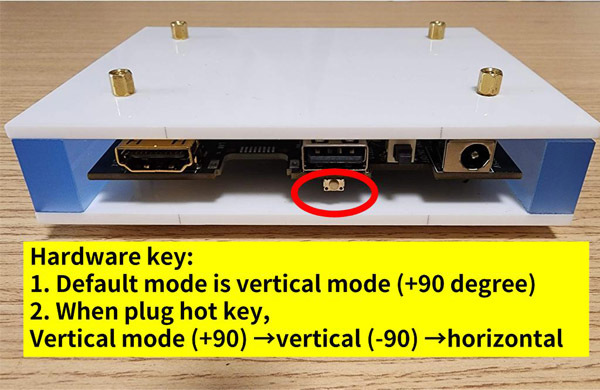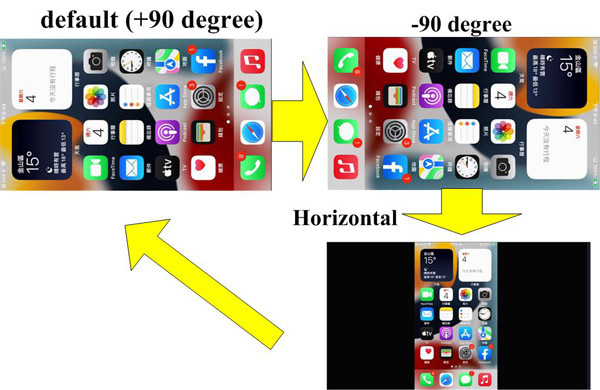 Why use FEBON adapter??
When projecting phone images onto TV, there are two major problems:
  1.Not all phones have HDMI output capability.
    iPhones and iPads guarantee HDMI output, but not all Android phones have HDMI output.     
   For example, even when connected to a USB-C hub, low-end Xiaomi phones still cannot   output HDMI.
  2. Vertical projection from a mobile phone will result in left and right black border issues.
  Although the mobile phone is projected vertically, the TV will display it horizontally in a 16:9   
  HDMI video format, with black borders added on the left and right sides! If you use a regular   Apple Lightning to AV converter: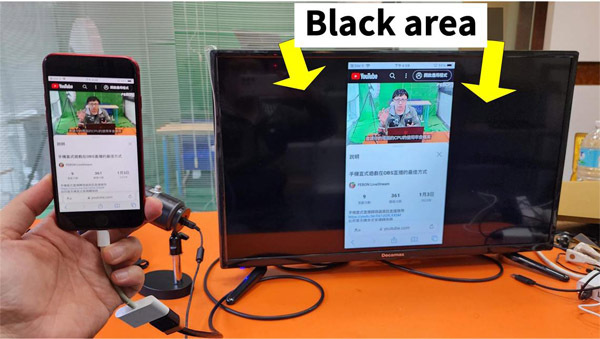 When using FEBON smartphone full screen mirror adapter to project a vertical mobile phone screen onto a television, it will be displayed in full screen on the TV.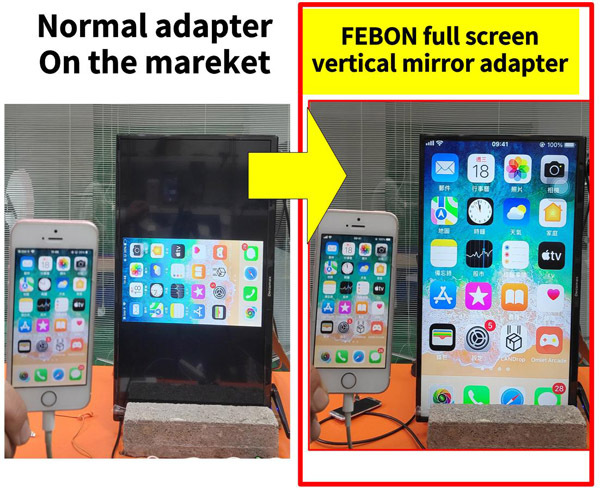 How to use?
  step1: smartphone connect FEBON full screen vertical mirror adapter
  1.iPhone: lightning cable
  2.USB-C android phone: USB-C cable
  3.micro USB android phone: micro USB cbale
  note:
  for iOS / iPadOS use, just connect cable
  for android system , you need dowload app "MiraPlug "  and use bluetooth connect audio
  android demo:
   https://www.youtube.com/watch?v=kh_ircki0k8
    step2: connect to your tv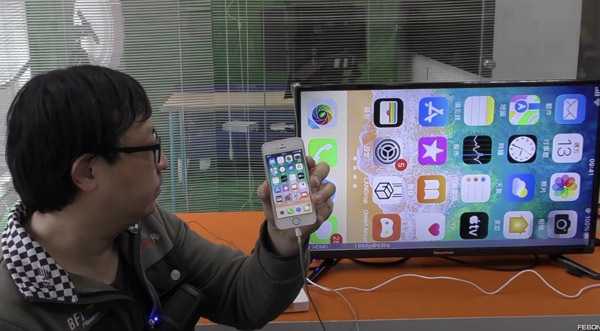 step3: tv turn 90 degree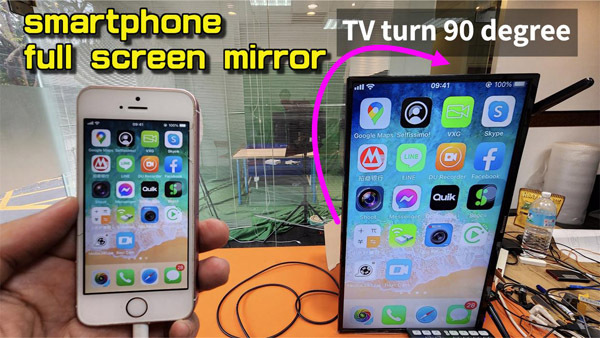 APPLICATION
  1. connect to atem mini pro for live streaming use